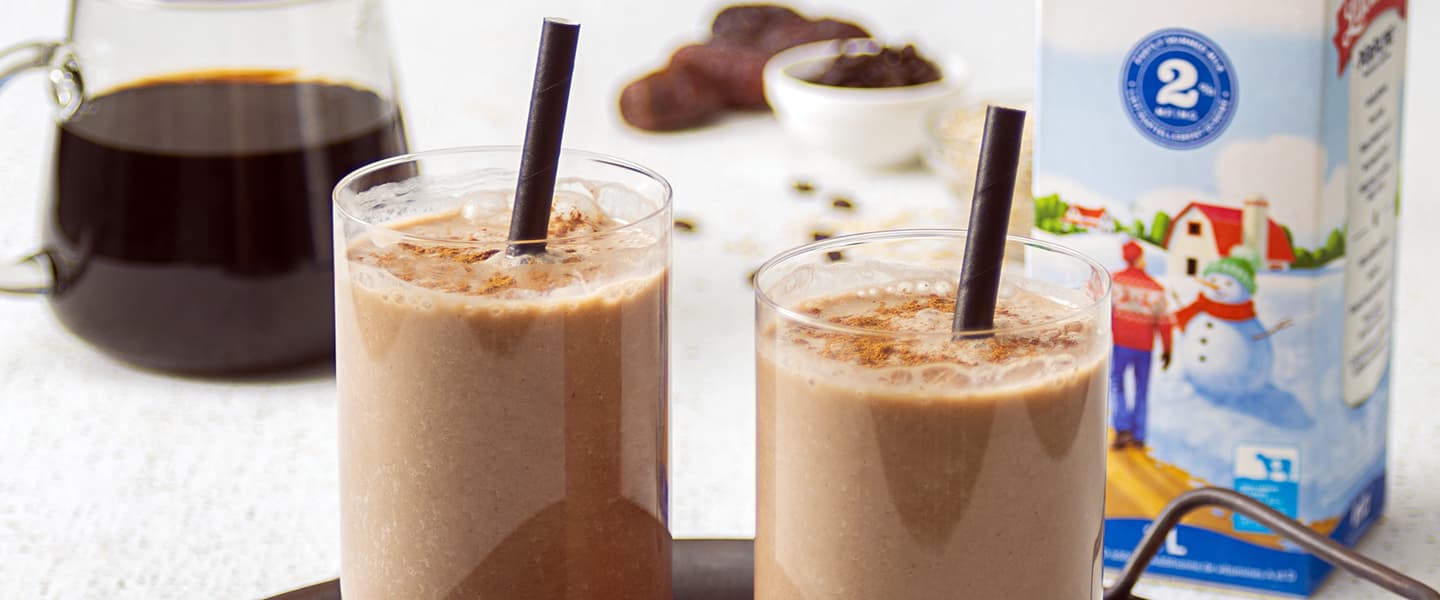 Espresso Oat Smoothie
Sweetened with banana, chopped dates and maple syrup, this creamy oat and espresso smoothie is a tasty and nutritious way to start the day.
Ingredients
½ cup (125 mL) Lactantia PurFiltre 2% Milk
¼ cup (60 mL) rolled oats
¼ cup (60 mL) espresso, cold
1 frozen ripe banana
1 pitted date, chopped
1 tbsp (15 mL) maple syrup
¼ tsp (1 mL) vanilla extract
Pinch ground cinnamon
Directions
In small bowl, combine milk and oats. Cover and refrigerate overnight.
In high-speed blender, combine soaked oats, espresso, banana, date, maple syrup, vanilla and cinnamon until smooth and blended.
Pour into serving glass. Garnish with sprinkle of cinnamon.
Tips
Substitute cold brewed coffee for espresso.