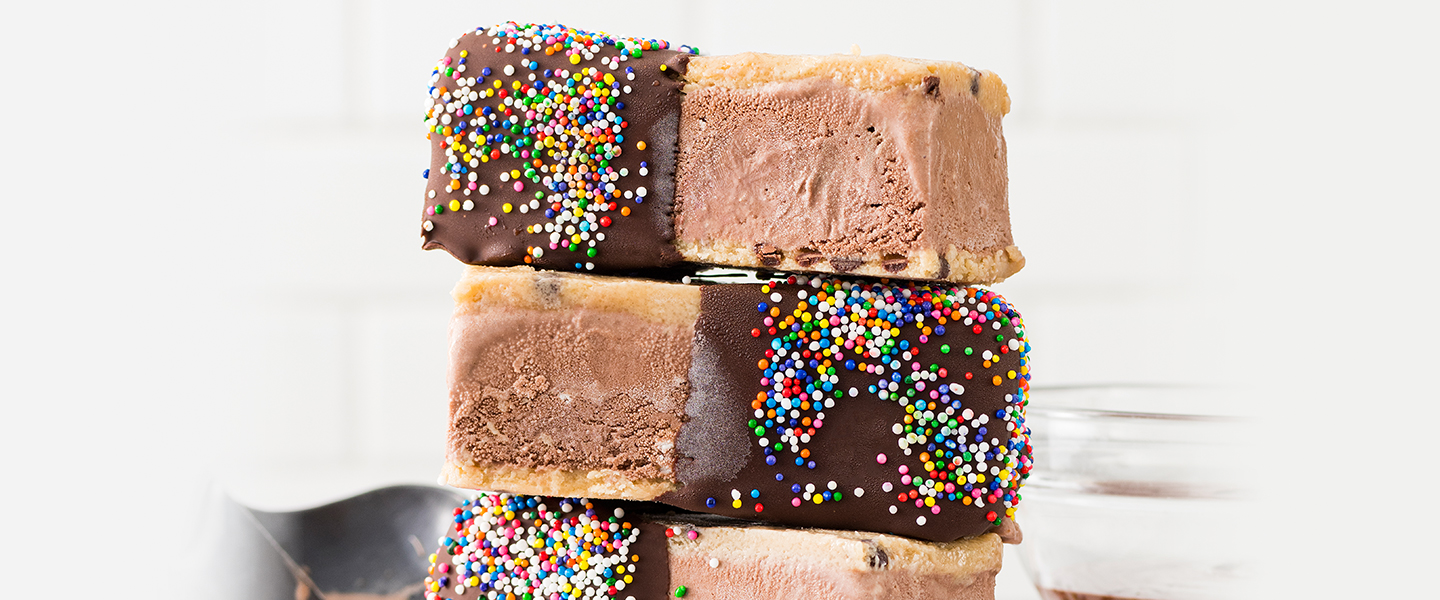 Chocolate Cookie Dough Ice Cream Sandwich
This chocolate lover's ice cream sandwich is a tasty frozen treat that everyone will enjoy.
Ingredients
1 lb prepared chocolate-chocolate chip edible cookie dough
8 cups Lactantia Chocolate Ice Cream Mix, prepared
16 oz semi-sweet chocolate, melted
½ cup rainbow sprinkles
Directions
Divide cookie dough into two hotel half pans (12 ¾ x 10 ⅜- x 2 ½-inch).
Press dough into pans into ¼-inch thickness. Freeze for about 1 hour or until well chilled.
Sandwich ice cream between 2 cookie dough layers. Freeze for about 3 hours or until firm. Cut into 8 portions.
Dip each portion in melted chocolate and roll in sprinkles. Freeze until ready to serve.
Tips
Depending on availability or for variation, use edible chocolate chip cookie dough.