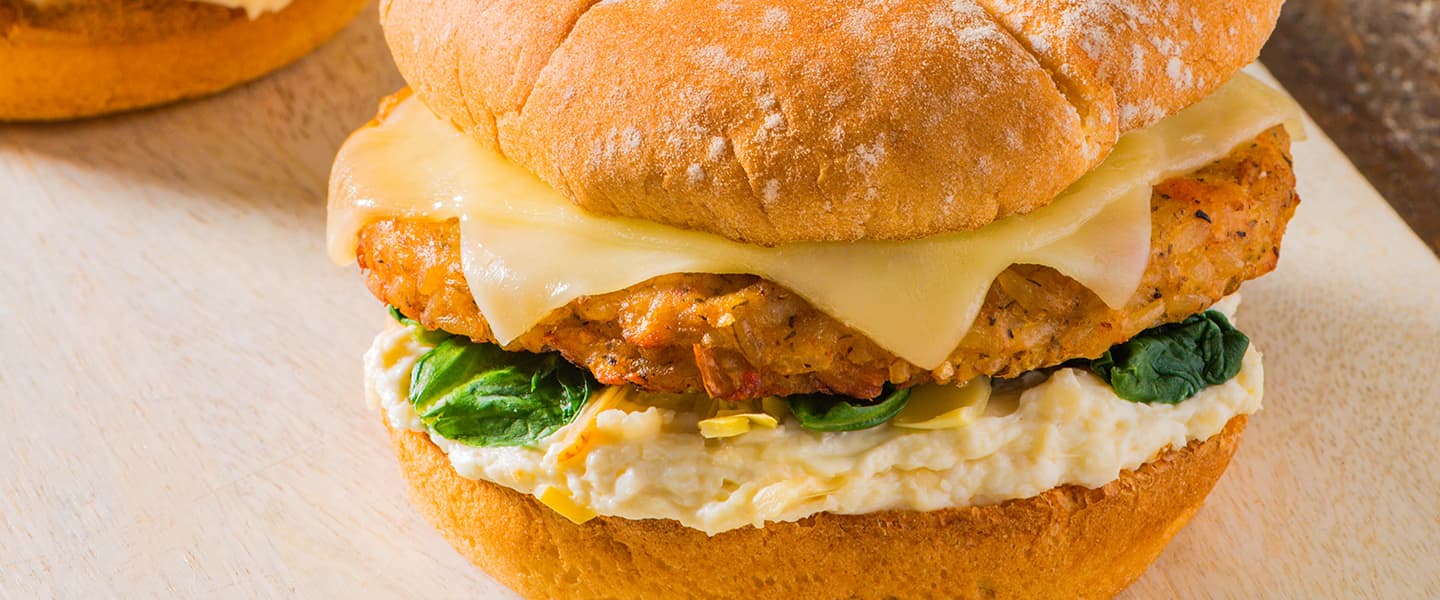 Spinach & Artichoke Veggie Burger
This crowd-pleasing veggie burger is topped with all the flavours of a warm and cheesy spinach and artichoke dip. Yum!
Ingredients
1 oz (30 g) cream cheese, softened
1 tbsp (15 mL) grated Parmesan cheese
3 cloves roasted garlic, smashed
1 tsp (5 mL) lemon juice
Pinch each salt and pepper
1 veggie burger
1 slice Asiago Cheese Slice
1 slice Mozzarella Cheese Slice
1 burger bun, split and toasted
¼ cup (60 mL) sautéed spinach
¼ cup (60 mL) diced marinated artichokes
Directions
In small bowl, stir together cream cheese, Parmesan, roasted garlic, lemon juice, salt and pepper; set aside.
Cook veggie burger according to package instructions. Top with Asiago and Mozzarella cheese slices; cook for 1 to 2 minutes or until cheese is melted.
Assemble burger in bun with cream cheese mixture, spinach and artichokes.
Tips
Serve with sweet potato fries or a fresh green salad.