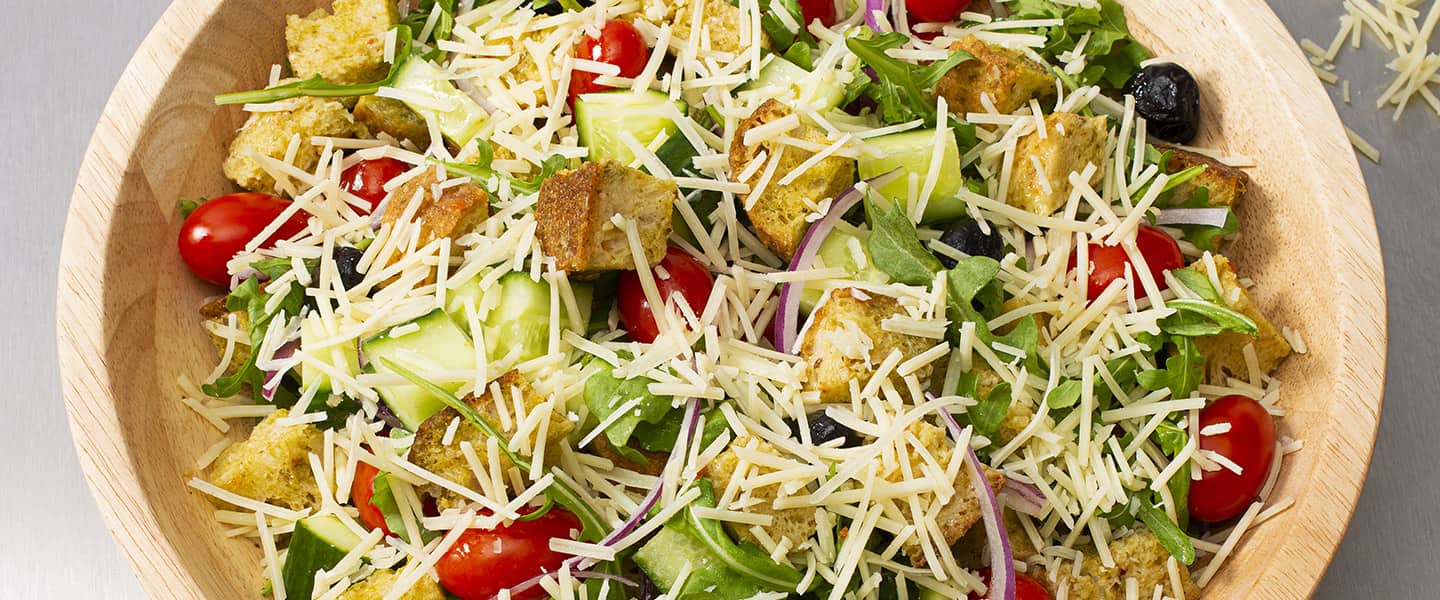 Panzanella Salad
This bread salad with cheesy crumbles makes a satisfying Italian salad
that can be served as a side or starter.
Ingredients
2 tbsp (30 mL) Italian house vinaigrette
4 tsp (20 mL) pesto
½ cup (125 mL) broken pieces of garlic crostini
2 cups (500 mL) packed arugula
½ cup (125 mL) Cheddar Crumbles (2 oz/30 g)
¼ cup (60 mL) chopped cucumber
¼ cup (60 mL) grape tomatoes
2 tbsp (30 mL) sliced red onion
4 pitted black olives
Directions
In large bowl, combine vinaigrette and pesto. Add garlic crostini to bowl; toss just until moistened.
Add arugula, cheese, cucumber, tomatoes, onion and olives to bowl; toss until well coated.
Transfer to plate and serve immediately.
Tip
For a main dish, top with chicken or shrimp.