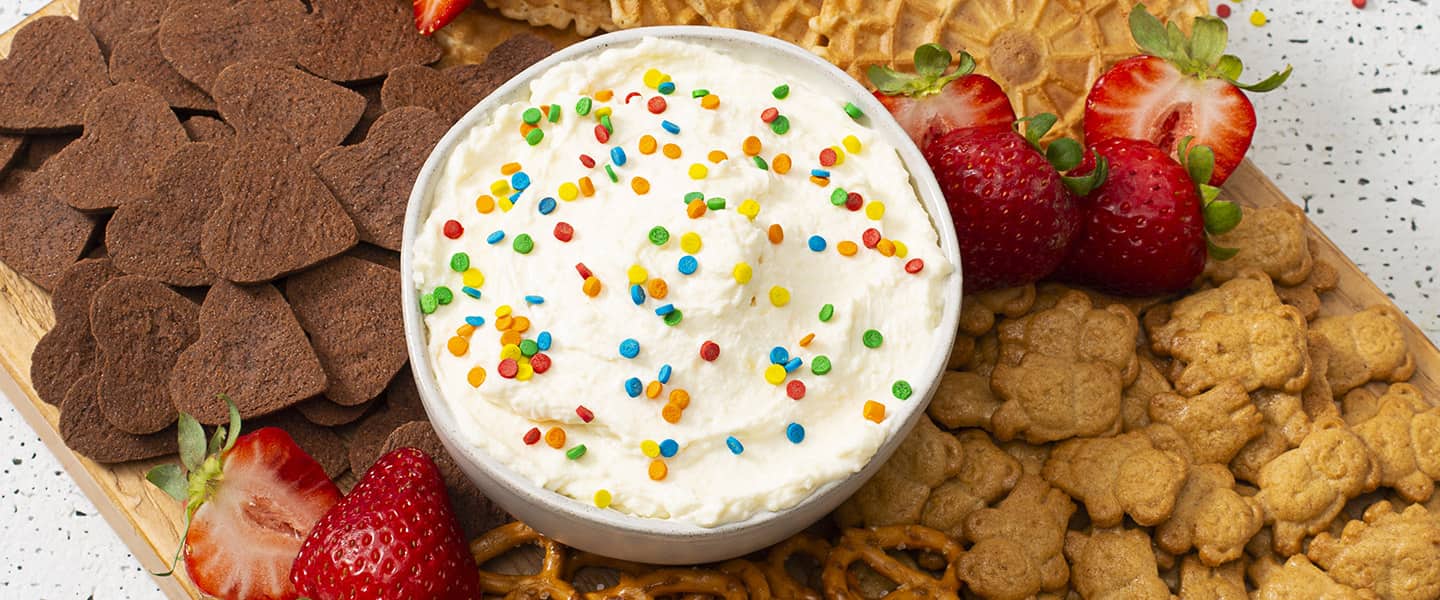 Funfetti Cheesecake Dip
This sweet personal dessert board is a kid-friendly dessert – but adults will like it too.
Ingredients
1 oz (30 g) Lactantia Cream Cheese, at room temperature
2 tbsp (30 mL) Beatrice Sour Cream
2 tbsp (30 mL) vanilla or white cake crumbs
1 tbsp (15 mL) funfetti sprinkles, divided
1 tsp (5 mL) icing sugar
¼ tsp (1 mL) vanilla extract
2 vanilla pizzelle cookies
1 oz (30 g) mini chocolate graham cookies (such as Teddies)
½ oz (15 g) mini pretzels
Directions
Beat together cream cheese, sour cream, cake crumbs, 2 tsp (10 mL) funfetti sprinkles, icing sugar and vanilla until blended. Refrigerate until ready to serve.
Garnish dip with remaining sprinkles. Serve with pizzelle, graham cookies and pretzels for dipping.
Tips
Alternatively, serve dip with Budda Bingers for dipping.