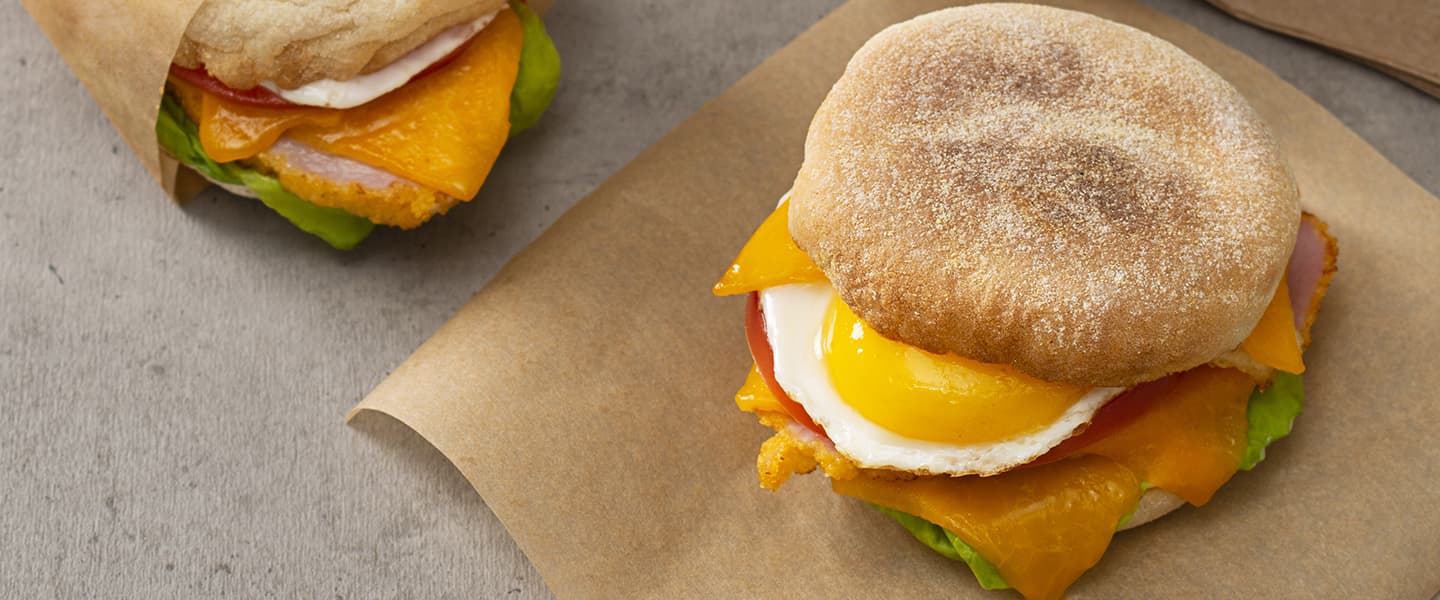 Canadiana Breakfast BLT
With peameal bacon and maple syrup, this loaded Canadian-inspired breakfast BLT is a hearty way to start the day.
Total Time: 20 mins
Prep Time: 10 mins
Cook Time: 10 mins
Serves: 1
Ingredients
1 tsp (5 mL) vegetable oil
1 egg
2 slices peameal bacon
1 Cracker Barrel Old Cheddar Cheese Slice
1 English muffin, split and toasted
1 tbsp (15 mL) garlic mayonnaise
1 lettuce leaf
1 tomato slice
1 tbsp (15 mL) maple syrup
Directions
In small skillet set over medium heat; warm oil until shimmering. Fry egg for 3 to 5 minutes or until set but yolk is still slightly runny. Set aside.
In same skillet, cook peameal bacon for 1 to 2 minutes on each side or until lightly golden. Top with cheese slice; cook for about 1 minute or until cheese is melted.
Spread bottom half of English muffin with garlic mayonnaise. Top with lettuce, tomato, peameal bacon, maple syrup and fried egg; cap with top half of English muffin.
Tips
Substitute a biscuit or Kaiser roll for the English muffin.
Substitute arugula or spinach for leaf lettuce.