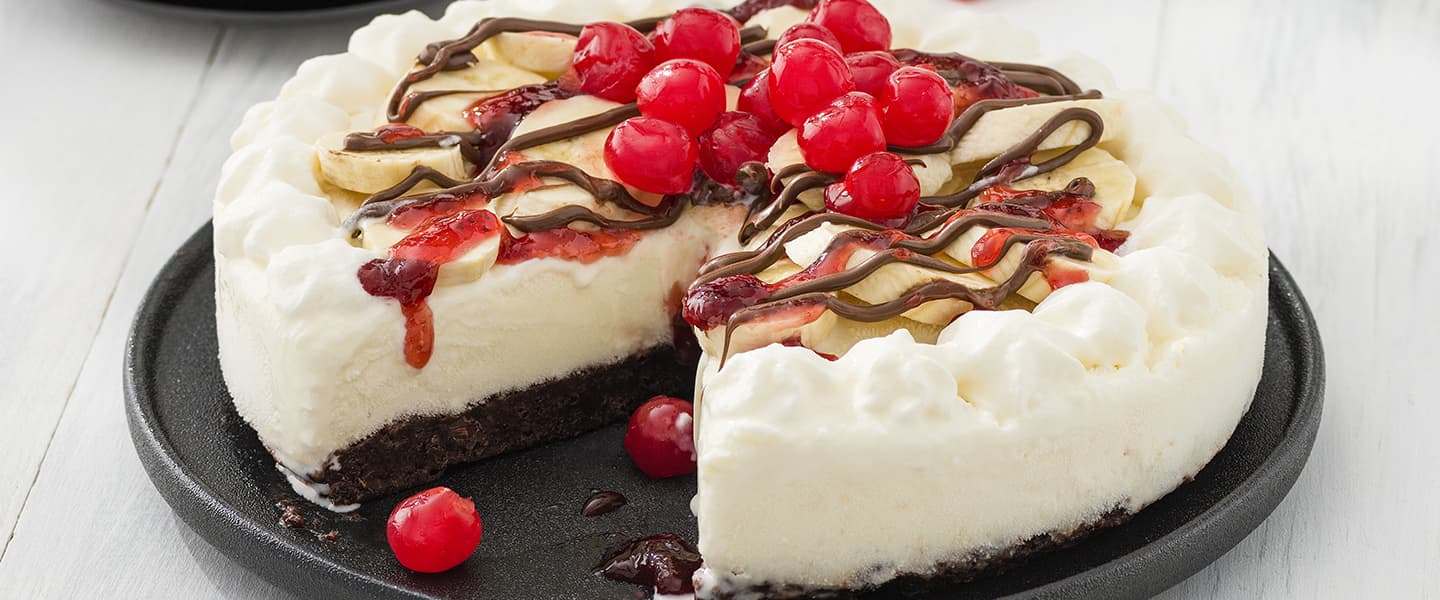 Banana Split Ice Cream Pizza
ith a brownie base, this loaded banana split is the ultimate frozen dessert that will delight young and old alike.
Total Time: 10 mins (+2 h standing time)
Prep Time: 10 mins
Cook Time: none
Serves: 8
Ingredients
4 cups Lactantia Vanilla Ice Cream Mix, prepared
1 large round brownie (9-inch)
2 large bananas, sliced
1 cup Lactantia 35% whipping cream, whipped
2 tbsp strawberry sauce
2 tbsp chocolate fudge sauce
8 maraschino cherries
Directions
Spread ice cream evenly over brownie. Freeze for about 2 hours or until firm.
Cut into 8 portions.
Just before serving, top each portion with banana slices, a dollop of whipped cream, a drizzle of strawberry sauce and chocolate sauce, and a maraschino cherry.