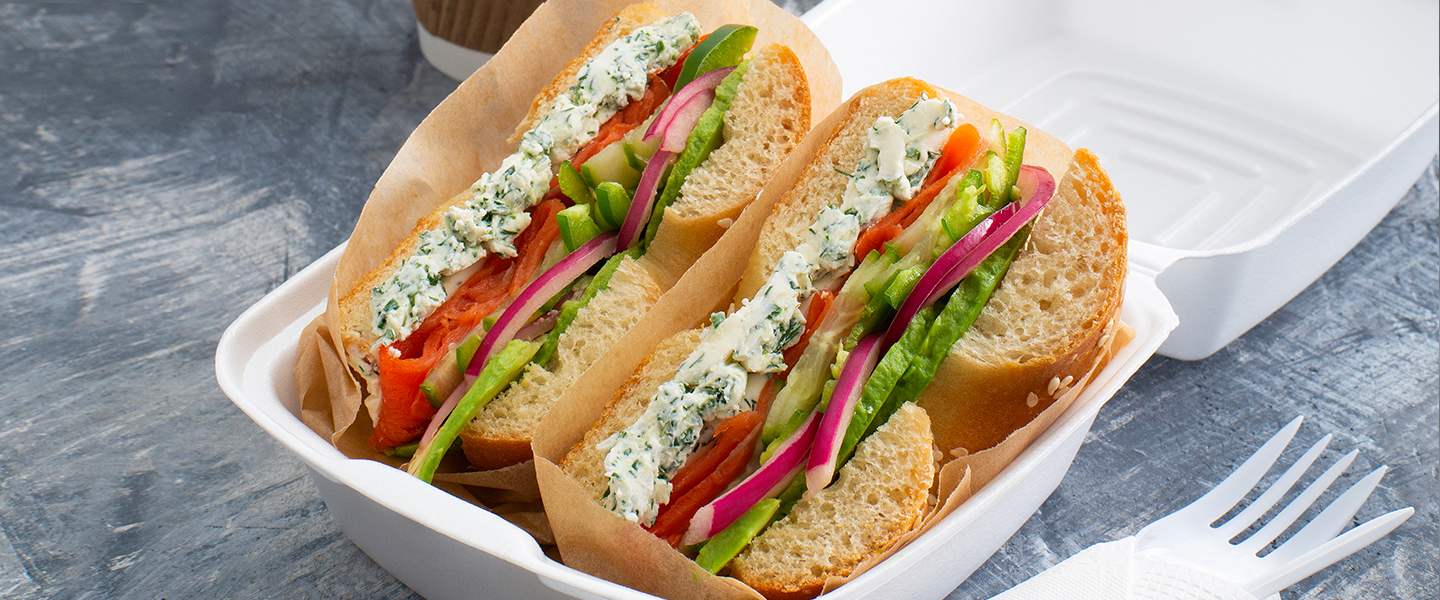 Bagel and Lox Sandwich
Loaded with the works, this hearty bagel and lox sandwich with Tex-Mex flavours makes a satisfying meal any time of the day.
Total Time: 20 Mins
Prep Time: 20 Mins
Cook Time: None
Serves: 1
Ingredients
1 oz (30 g) Lactantia Cream Cheese, at room temperature
1 tsp (5 mL) finely chopped fresh chives
½ tsp (2 mL) finely chopped fresh dill
½ tsp (2 mL) finely chopped fresh parsley
½ tsp (2 mL) minced garlic
Pinch each salt and pepper
1 sesame seed bagel, toasted
2 slices lox (2 oz/50 g)
¼ avocado, thinly sliced
2 tbsp (30 mL) pickled red onion
7 thin slices cucumber
4 thin slices fresh jalapeño pepper
Directions
Mix together cream cheese, chives, dill, parsley, garlic, salt and pepper. Spread over bottom half of toasted bagel.
Top with lox, avocado, pickled red onions, cucumber and jalapeño. Cap with top half of bagel. To serve, cut in half.
Tips
For quick pickled red onions, thinly slice 1 cup red onion. Toss with ½ cup (125 mL) cider vinegar, and 1 tsp (5 mL) each salt and sugar. Let stand for 15 to 20 minutes or until lightly pickled.