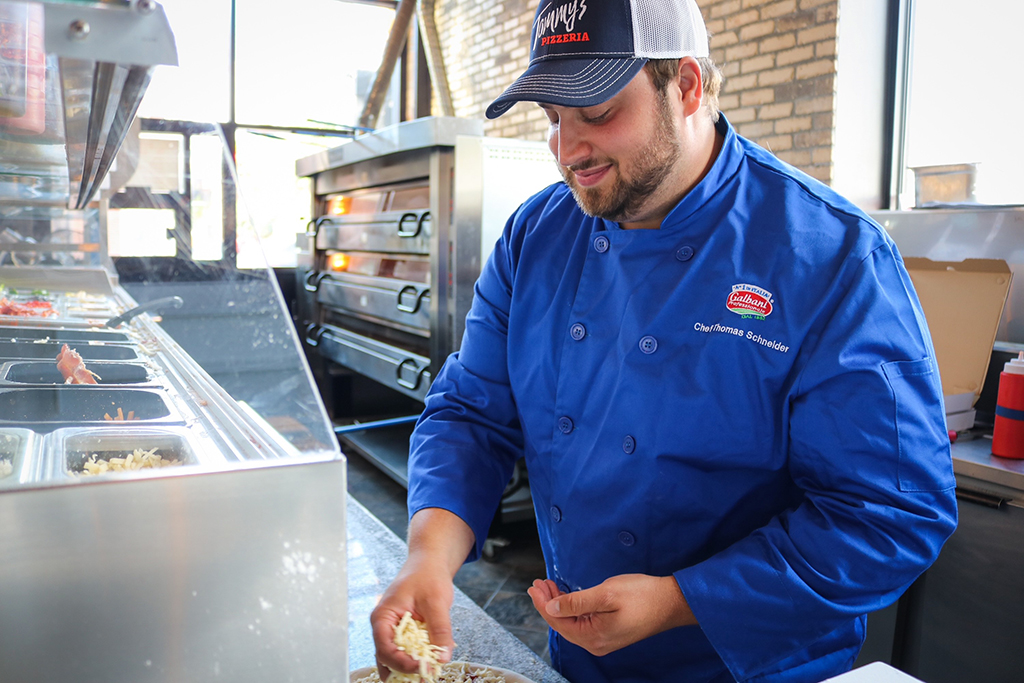 Galbani Professionale Ambassador Thomas Schneider Wins
A silver medal win at the International Pizza Expo 2021 in Las Vegas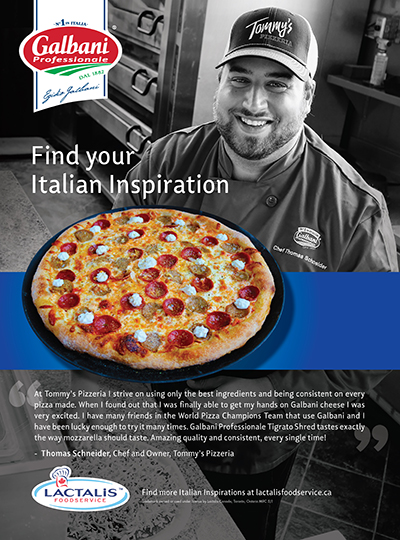 Galbani Professionale is very pleased to share some exciting news. Galbani Professionale Ambassador and Master Pizza Maker Thomas Schneider was awarded the silver medal in the International Pizza Challenge™ — a prestigious pizza-making competition held during this year's International Pizza Expo in Las Vegas. Recognized for his delicious Prosciutto Pear Pizza which features Galbani Professionale Mozzarella 22% Tigrato Shred, Thomas was also ranked 13 overall – amongst 200 competitors.
"At Tommy's Pizzeria I strive on using only the best ingredients and being consistent on every pizza made. When I found out that I was finally able to get my hands on Galbani cheese I was very excited. I have many friends in the World Pizza Champions Team that use Galbani and I have been lucky enough to try it many times. Galbani Professionale Tigrato Shred tastes exactly the way mozzarella should taste. Amazing quality and consistent, every single time."

~Thomas Schneider, Tommy's Pizzaria, Winnepeg, Manitoba
Find your Italian inspiration with Galbani Professionale.