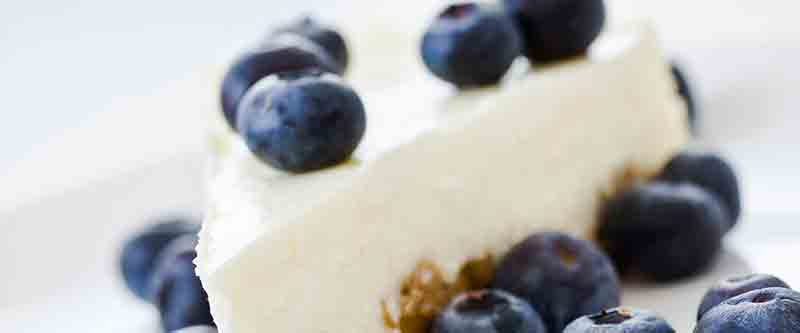 No Bake Blueberry Cheesecake
Total Time: 50 Mins
Prep Time: 20 Mins
Cook Time: 30 Mins
Serves: 8
Ingredients
19" prepared deep graham cracker crust
1 pkg Lactantia Light Cream Cheese, softened
1/3 cup icing sugar
2 tbsp lemon juice
1 cup Lactantia 35% Whipping Cream
1 envelope unflavoured gelatin
4 cups fresh blueberries
Directions
In a medium bowl beat cream cheese, sugar and lemon juice until smooth.
Prepare gelatin according to package directions. Add prepared gelatin to cream cheese mixture. Mix well. Cool in refrigerator for 15 minutes.
In the meantime whip Lactantia 35% whipping cream until stiff peaks form. Fold into cooled cream cheese mixture. Fold in 3 cups of blueberries.
Pour cream cheese mixture into prepared crust.
Let cool at least 4 hours or overnight in refrigerator. Garnish with remaining 1 cup of blueberries.